2023 Student Athlete Sustainability Initiative Showcase Speakers
Join us for the speakers on April 28th, 2:30 PM – 4:30 PM!
Location: The Concourse Club at Kenan Memorial Stadium (the football stadium). 3rd Floor of the Loudermilk Center for Excellence, 104 Stadium Drive, Chapel Hill, NC 27514.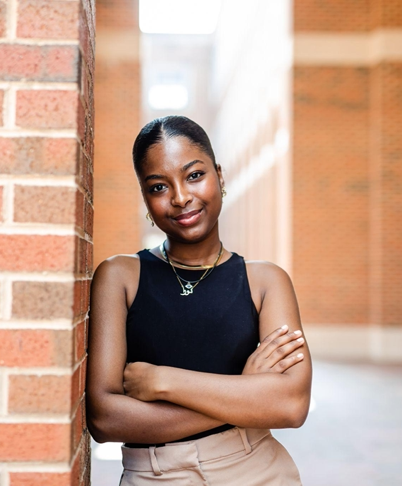 Nora Elsayed, founder of Evenin' Out The Playin' Field and Project Manager with Beyond Our Game. Nora Elsayed is a 2nd-year assured admit and Kenan  Scholar student at the Kenan Flagler Business School and Hussman School of Media and Journalism from Germantown, Maryland. In high school, Nora was a part of the international baccalaureate program in which she usually found herself to be one of very few Black women in the room. She also began playing field hockey and lacrosse, both sports that were heavily white-dominated. This alongside the murder of George Floyd, became a turning point in her life and ignited her passion for activism in diversity.
Reflecting back on her time playing field hockey and lacrosse, Elsayed wanted to do something to close the gaps of accessibility that kept Black women from playing the sports thus she founded "Evenin' Out The Playin' Field", an organization dedicated to increasing diversity within white dominated sports. In November 2022, they hosted their first diversity sports clinic in partnership with 'Beyond Our Game'. The clinic hosted over 30 young minority females at the Karen Shelton Stadium where they were given stadium tours and coached by NCAA field hockey championship players. Recently, in April 2023, Elsayed was able to help host the 2nd diversity sports clinic with 'Beyond Our Game' and the "Pinto Football Foundation". This clinic was even larger, hosting over 100 girls and teaching them both soccer and field hockey.
Along with the clinic, Elsayed is dedicated to increasing diversity within the business school which she had been a part of since her freshman year due to the assured admittance program. She's the leader of the Business School's first Black Affinity Group. The Business School's inaugural Black Women in Business event in February 2023 was her idea. She's the upcoming 2023 President of the Minority Business Students Alliance and serves on the Community Equity and Inclusion Board for the Undergraduate Business Program (UBP). Recently, Elsayed is working on a program to expose the Business school and the Business major to more first generation and low-income students.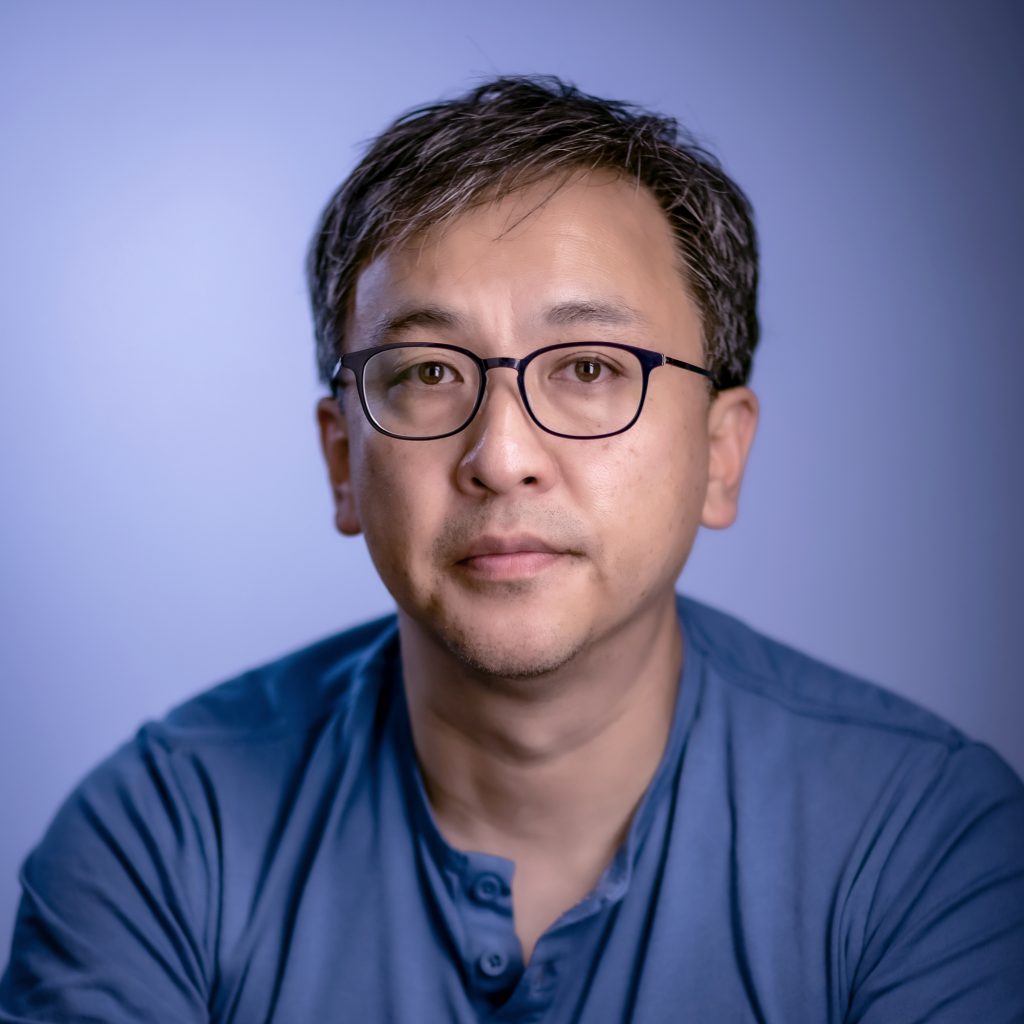 John Hwang, founder of Planled, is a visionary and pioneer in the lighting industry. Living in the Pacific Northwest with his wife and four sons, the long dark winters of the PNW inspired him to bring the daylight experience indoors, commercializing the concept of human centric lighting for the first time and making Safeco Field the first MLB park to adopt LED technology. John collaborates with researchers, designers, and corporate clients to create research-applied lighting environments that have made life-changing differences over the years.
Dedicated to giving back to local communities, John co-founded the SHINE outreach program with beloved Hall of Fame pitcher Mariano Rivera, focusing on bringing human centric lighting solutions to educational facilities. In 2021, his commitment to community service and inclusivity was acknowledged when he received the MLB Jackie Robinson Most Diverse Business Partner Award from the Seattle Mariners.
Planled is a leader in converging research and technology, successfully commercializing the concept of Human Centric Lighting (HCL) where our projects have improved the lives of athletes, students, patients, and workers. Planled's achievements have been recognized by the Department of Energy (DOE), American Lighting Association, King County, and Major League Baseball.
In 2015, Planled made history as the first company to bring LED technology to Major League Baseball at Safeco Field. Since then, we have continued to advance lighting for professional sports by partnering with prominent teams such as the New York Yankees, Denver Nuggets, San Jose Sharks, and St. Louis Cardinals.
In 2016, we founded SHINE, a program that brings Human Centric Lighting to educational facilities, in partnership with the Yankees, the Green Sports Alliance, and Mariano Rivera. At Planled, we are dedicated to educating future leaders and have spoken at major conferences and universities over the years. We are committed to pushing the boundaries of what's possible in sustainable technologies and making a positive impact on people's lives.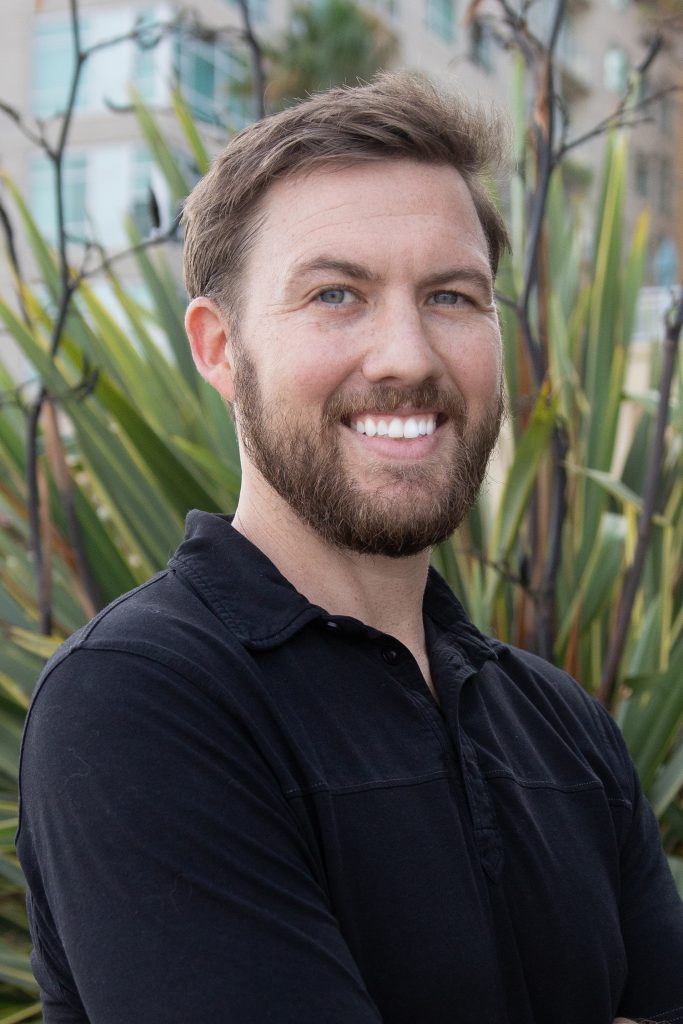 Bennett Wetch leads the Global Sustainability Data & Analytics team at Nike. His team utilizes the best available environmental science to create data-driven roadmaps to guide Nike's journey toward zero carbon and zero waste to help protect the future of sport.
Prior to this role, he was Chief Innovation Officer at Fair Trade Certified where he was responsible for designing and scaling data technologies to increase socioeconomic and environmental sustainability across complex global supply chains spanning a wide range of industries. In this work he led teams who designed systems to collect impact data in some of the most remote parts of the planet, tools to enable traceability in supply chains, and programs to efficiently deliver sustainability insights to hundreds of brands.
Bennett is an experienced leader at the intersection of sustainability, social impact, and data technologies leading teams spanning strategy, operations, design, engineering, data science and product management to implement technologies which empower organizations to be better stewards of people and the planet. He has developed partnerships and measurement frameworks to restore the environment and has created models to improve socioeconomic resiliency and community empowerment.
Bennett holds a BA from the University of North Carolina at Chapel Hill and an MBA from the University of North Carolina at Charlotte.
About the Initiative
UNC-Chapel Hill student athletes have partnered with the Ackerman Center for Excellence in Sustainability (ACES) to create the Student Athlete Sustainability Initiative. The purpose of the initiative is to help student athletes connect their values and business interests through learning and leadership opportunities that fit with their structured schedules. Many student athletes have an interest in business and in driving positive social and environmental impact. Thus, we are launching this initiative through the leadership of Duwe Farris, a member of the men's basketball team. You can read the goals and details below.

In the summer of 2021, Duwe wanted an internship that exposed him to sustainability and finance. However, he was having difficulty finding an opportunity that provided the experience he sought AND fit with his structured practice schedule as a student athlete. Luckily, ACES was able to offer him a part-time, flexible arrangement so he could fulfill his basketball commitment and still have an impactful internship.

We invite our alumni and friends to join us by sharing your flexible internship opportunities either in the summer or during the academic year. Our student athletes are extraordinary and will have significant positive impact for your organization. If you are interested in learning more about the Student Athlete Sustainability Initiative, email us at cse@unc.edu.